Ziva disposable rain poncho with storage pouch - White
Product Price
$ 0.52 - 0.65
Prices are without VAT.
OR
Select from available print options and get product price including your individual printing. And finish your order online.
Minimal purchase limit is $ 61.00.
Description
Poncho (90x120 cm.) with hood in resealable pouch. Decoration on pouch only.
Specifications
Tariff Number:
3926200000
Carton Gross Weight:
13.00 kg
Carton Netto Weight:
12.35 kg
Packing:
Individuallyinplasticwrap
Packing:
Individual polybag
Packing Material:
PlasticMaterials
Similar products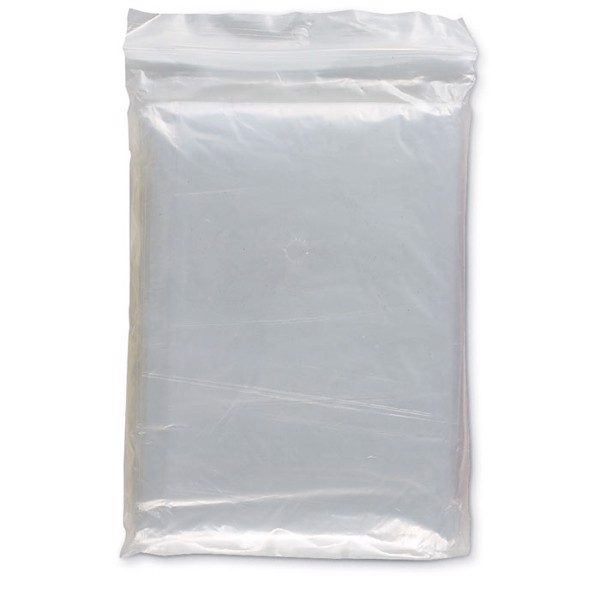 Foldable plastic poncho with attached hood, packed in a transparent polybag.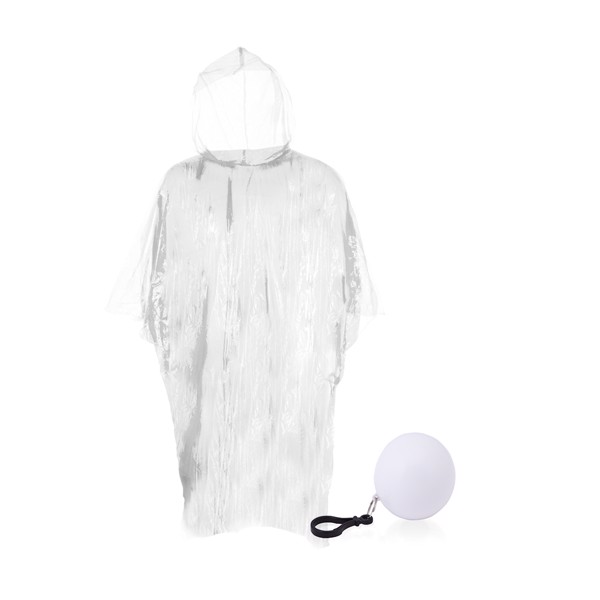 Adult poncho keychain in a wide range of bright tones. Size 127x102cm. Presented in an individual ball case with safety lock. One size fits all. One Size. Adult. 127 x 102 cm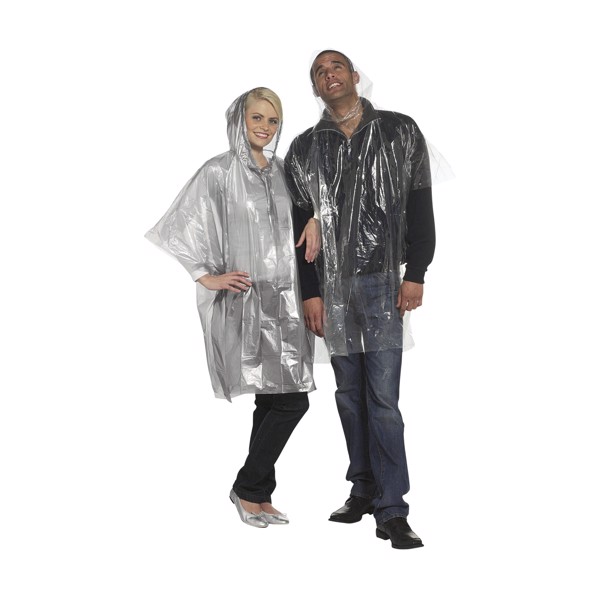 Transparent, lightweight waterproof plastic poncho in a poly bag.
Send us your inquiry today!
Consultation of details with the dealer
Non-binding offer within 24 hours
Just enter the basic information
Send inquiry